Create the Look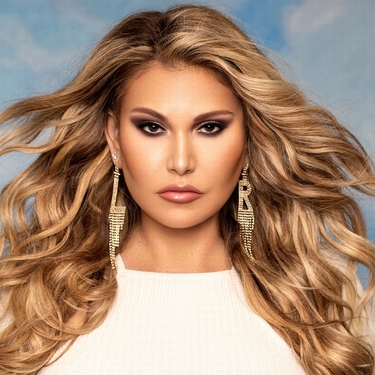 Fierce & Bold
Get Loren's look!
Celebrity Makeup Artist Jackie Gomez used the following steps to create this fierce look for our very own Super Hero, Creative Director and Founder of Motives®, Loren Ridinger.
Prep Skin with Lumiere de Vie

Apply Motives Complexion Perfection Face Primer

Apply the Motives Flawless Face Stick Foundation Bundle in Light to Medium

Apply Motives Eye Base

From the Super Power Mattes Palette, apply shade ""Fly"" all over the lid from lash line to brow bone

Blend and mix shades ""Feisty"" and ""Spirit"" on crease leaving shade ""Fly"" on lid and brow bone.

Line the top lash line with shade ""Bold""

Line the bottom waterline with Motives Kohl Eyeliner in Onyx

Apply shade ""Feisty"" to the bottom lid and blend out with shade ""Grit""

Make lashes pop with Motives Lustrafy Mascara in Blackout

Line lips with Motives Lip Crayon in Neutral and top with Motives Liquid Lip Glaze in Bashful

Use Motives Pressed Bronzer in Hampton Socialite to contour the face

Add a pop of color to the cheeks with Motives Get Cheeky Blush Palette in shade ""Playful""