Get Started Now
For about the cost of a night on the town, you can launch your successful beauty business now.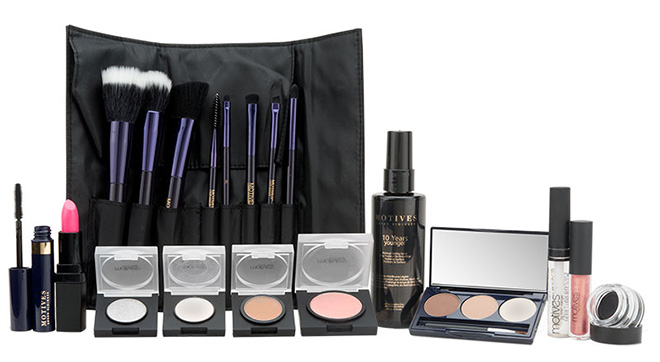 Start your business for only £199.00 GBP with Motives Cosmetics Fast Start kit.
This Fast Start Kit includes:
Motives 8-Piece Deluxe Brush Set
Motives Pressed Blush in Lust
Motives Lip Shine in Radiant Glow
Motives for La La Mineral Lipstick - Beso
Motives Pressed Eye Shadow in Cappuccino
Motives Pressed Eye Shadow in Crème Fresh
Motives Pressed Eye Shadow in Platinum
Motives Gel Eyeliner in Little Black Dress
Motives 10 Years Younger Makeup Setting Spray
Motives Essential Brow Kit
Motives Pucker Up Lip Plumper in Diamond
Motives High Definition Lustrafy Mascara in Onyx
UK Subscription
UK Market America Catalogue
UK Unfranchise Management System
UK Getting Started Guide
UK Small Flip Chart
Start your business today with the Motives Beauty Advisor Starter Kit!