Motives Complexion Perfection Face Primer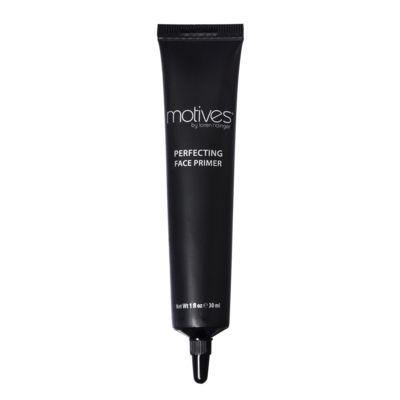 An innovative formula that targets pores, fine lines and wrinkles, Complexion Perfection Face Primer visibly reduces the appearance of imperfections for even-looking skin that is prepped and primed. ...
£16.50 GBP
0.82 (0%)
Single Tube (30 mL/1 fl. oz.)
---
sku: UK300FP
Product is discontinued.
FEATURED RECOMMENDATIONS
Reviews
---
Displaying reviews 1 - 5 of 8
---
So many people have told me why they don't usually wear a primer is because the product is normally too thick, isn't a great texture or has a shade to it that doesn't match their skin tone.... NOT with this primer! It's light to touch so doesn't feel as though anytjingbia being worn on the skin, although you can notice in a positive way when worn under foundation. It has no colour so suitable for all skin tones and is good for the skin with the vitamins infused! A win all round!
---
I have never used a Primer before but am totally blown away with it... left my face feeling like a baby's bottom! A beautiful base for your foundation. I used it daily for two weeks then loaned it to a friend for a couple of days... my face is still silky smooth without it on, it's worked better than the best foundation I have ever used! Amazing stuff. My friend said it easily compares with the quality of Clinique and Lancome primers she has used. This will now always be a part of my make up kit! Love it, love it, love it!
---
Absolutely delighted with this product. I was told it turns orange peel skin into apple skin. I would go one better... My 50 year old face felt like a baby's bottom after applying it. Also love the liquid Powder foundation which is so light it doesn't feel like you're wearing any. Best I've ever tried!!!
---
If i didn't try it I wouldn't have believed it. Very effective!!!
---
The great thing about this product is that it can be used as an additional means of protecting the skin irrespective of whether you are a person who wears foundation or not. However, if you are a makeup/foundation wearer, this is a must as a first step in your makeup routine! It is non-greasy, very light and contains vitamins A, C & E, so is a healthy, moisturising barrier between your skin and