Motives Essential Brow Kit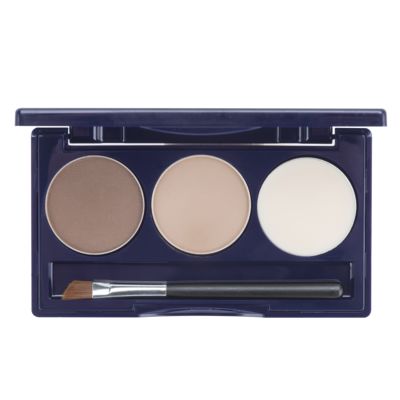 A complete kit for expertly shaping, grooming, and defining your brows. The all-inclusive kit contains wax to sculpt the brows and two powder shades to create a natural ...
FEATURED RECOMMENDATIONS
Reviews
---
Displaying reviews 1 - 5 of 188
---
A MUST Have for drawing a natural eye brow!
I like to use this kit, it keep my brow tidy and neat. My brow looks natural and people always praise on my skills! Hahaha, not my fantastic skills. Actually this is my secret weapon!
---
This is easy to apply and no mess . Eye brows looking very natural using this .
---
MOTIVES Essential Brow Kit
Using a brush to draw is very accurate and colour is even
---
My perfect brow - anytime
I like that I have a complete kit to be on the go with me. It does not matter what I do, workout be at work or whatever, I have something that can make my brows even and beautiful
Response from Customer Service:
6/12/2019
Dear Valued Customer,

Thank you for taking the time to leave your thoughts on the Motives Essential Brow Kit. We are happy to hear you are pleased with the product.

Thank you again!
The Product Information Team
---
My daughter is blond and I find it hard to match her brow color. I am able to
match it perfectly with this Brow kit.
Response from Customer Service:
2/12/2019
Dear Valued Customer,

Thank you for taking the time to leave your thoughts on the Motives Essential Brow Kit. We are happy to hear you are pleased with the product.

Thank you again!
The Product Information Team