Motives® Pressed Bronzer
Color:
Hampton Socialite
|
sku: UK303MB
This product qualifies for free or flat-rate delivery. Learn More
Details
---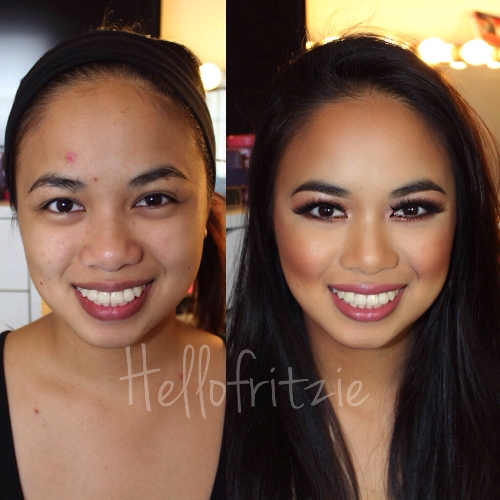 With a soft and silky feel, Motives Pressed Bronzer provides a radiant summer glow during any season or can be used to provide definition to enhance facial features. This excellent formula allows for flawless application that will benefit all skin types and colours.

Get this Look (Face) :

1. Apply Motives complexion Perfecting Face Primer all over the face
2. Apply Motives Liquid Powder Mineral Foundation in Almond
3. Using 3-in-1 Contour, Bronze and Highlight Kit, contour and highlight the face
4. Apply all over the face Motives Translucent Loose Powder in Medium
5. Apply Motives Bronzer in Miami Glow
6. Finish with Motives 10 Years Younger Setting Spray

*Some products shown may not be available.
Benefits
---
• Creates a natural, healthy glow so skin looks renewed and flawless
• Blends well; layers exquisitely
• Soft and luxurious texture in a satin-smooth, non-irritant formula
• Delivers skin conditioning and antioxidant benefits
• Works well on women of all skin types and all skin colours

FAQ's
---
Will this bronzer make me look orange?
No. Assuming you pick the shade that will best complement your skin tone and use it appropriately, Motives Pressed Bronzer will not give you that fake tan look.

Can I use Motives Pressed Bronzer on my body too?
This product is recommended for use on the face and neck only.

Does bronzer substitute as a powder foundation?
Bronzers do not give the same amount of coverage or colouring as a foundation will, so it is usually added on top of foundation. Think of bronzer as an accessory, it usually shouldn't stand alone.

What skin type is Motives Pressed Bronzer for?
Motives Pressed Bronzer works well with any skin type and color.

How do I apply Motives Pressed Bronzer?
Use the rule of 3s. Dip a Motives Powder Brush into the powder. Start at your temple and sweep the brush in to your cheekbone, then out and along your jaw line in the shape of a 3. These points of your face catch the most sunlight, so applying bronzer here will give you that fresh, sun kissed look.


Reviews
---
Displaying reviews 1 - 5 of 97
Hampton Socialite for the win!
I use this every day in all 4 seasons! It's gives a natural, sun kissed glow. I'm fair and this doesn't look orangey and stays on all day. Love it💗
I can NOT say enough about this product. It makes everyone look perfectly sunkissed and healthy glow. I always have this product with me!

I just love this Miami Glow, it gives me natural looking glow & it just looks fabulous on my skin. From the first time I used it I just fell in love with it. I have customers who buy this from me all the time, it looks good on any skin tone.
I enjoy this bronzer because it compliments any skin tone.
I love that this bronzer is builable so you work it to what you need for your colouring. It leaves me with a health glow which I love but not with too much shimmer. It's my go to bronzer.